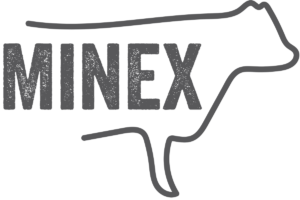 MINEX Loose Mineral with ProBiotein® for Beef Cattle
MINEX products are free-choice vitamin and mineral designed to support beef cattle. MINEX is a complete and balanced supplement that satisfies animal daily nutritional needs.
Superior Nutrient Components
MINEX contains bioavailable forms of zinc, copper and manganese to support greater utilization of these important nutrients. Combined with a balanced blend of macro minerals and vitamins, MINEX supports improved immune response, structural formation in young cattle and fertility for cows and bulls. MINEX products are also available with CTC (chlortetracycline).
ProBiotein® Performance Yeast Culture For all Classes of Cattle
ProBiotein's five prebiotic fiber blend features: MOS (mannan-oligosaccharides), AXOS (arabinoxylo-oligosaccharides), XOS (xylo-oligosaccharides), FOS (fructo-oligosaccharides) and Beta-glucans. These specific fibers support the growth and health of beneficial bacteria (microbiome) that reside within the rumen and gut tract of cattle. This in turn supports improved nutrient uptake for your cattle.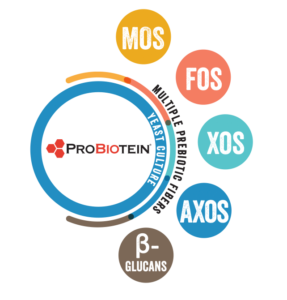 MINEX PRO
MINEX PRO is designed for use on cows and stockers throughout the year.


MINEX PRO G
MINEX PRO G with garlic is designed for use on cows and stockers throughout the year. Garlic is a natural insect repellent.

MINEX BREEDCEPT
BREEDCEPT is designed for cows 45-60 days prior to calving through 60 days after breed back. BREEDCEPT is also designed to support bull fertility.

MINEX DEFENDER
DEFENDER is designed for cows and stockers during Summer and Fall. Formulated to support the animal through times of high stress associated with Summer heat and fescue endophyte.